At Art Lovers Australia we're proud to offer a hub where you can buy and sell art online. Our goal is to encourage people to learn, share and indulge in art as much as possible.
We're happy we can connect you with some of Australia's most loved artists, and help you discover talented emerging artists who may be flying under the radar.
Buying art online
In Australia, much like the rest of the world, the popularity of online shopping skyrocketed after the COVID-19 pandemic, so it's no surprise that buying art online is a common way a lot of people now purchase Australian art.
If you're new to online shopping, you may be a little apprehensive, but we can assure you that it's a convenient and safe way to buy artwork for your home.
To make the process easier, here are 7 tips for buying art online:
1. Know the dimensions
There's nothing worse than finding the most beautiful piece of art for a space, only to get it home to realise it's too small. This is a common problem, and although we're sure you'll find somewhere else to hang this prized art piece, it's disappointing as you'll need to start your search all over again.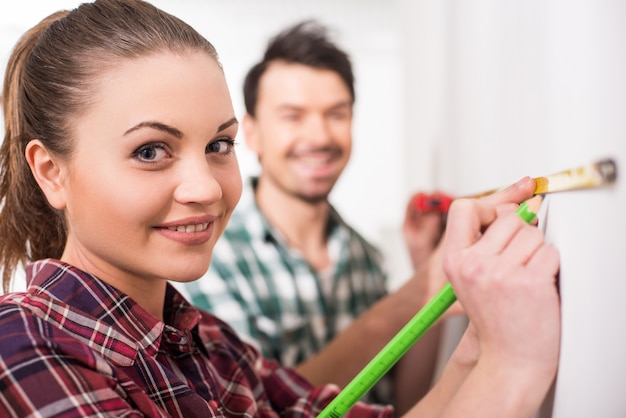 To avoid this problem, we recommend knowing the exact size requirements before you start looking for art. To make it easier, on the Art Lovers Australia website you can search our online gallery by artwork size.
We have also introduced AI technology into our website, which allows you to access an augmented reality app to safely buy your art knowing how it will look in your home. It's easy to use, just click View In My Room when you find a piece of art you love and move your mobile phone until you can see the artwork up on your wall.
Here's a quick 'How To' video for using the Hoverlay app.
Don't forget, if you can't find the ideal size you can always purchase multiple pieces to fill the space on your wall.
2. Set a budget and stick to it
We know better than anyone how easy it is to get carried away when shopping for art online. On our website we have so many talented artists selling beautiful artwork, so it's not always easy to stick to a budget.
If you do only have a limited amount of money to spend, you can search our website by price and we'll list all artwork available in that price range. Instead of buying one statement piece you may decide to buy smaller, more affordable pieces of art that will still look amazing in your home.
3. Consider your decor
It's easy to fall head over heels for artwork on the Art Lovers Australia website, but before you hit buy you need to consider if it fits in with your decor. Whether you're looking for something to match, or something more bold that will stand out, it's important to be clear on the surroundings before you decide on a piece.
On the Art Lovers Australia website we make it easy to find artwork, with a variety of collections you can scroll through with ease. Whether you're looking for landscapes, Aboriginal Art or abstract art, we have a collection you will love.
4. Dive deep
There's something very personal about purchasing a piece of art. While we are not adverse to an impulse buy when you find an artwork which you immediately fall in love with, we do recommend doing your research before you purchase a piece of art.
Every artist has a story and we believe there's something special about knowing the inspiration behind the artwork before you buy it as it contributes to the narrative and gives your piece of art even more meaning.
Go to the artist's profile on the Art Lovers Australia website, read more about them as well as browse all their  artworks for sale.
5. Framed or not
Another important consideration is whether you want artwork that is framed or not. Not all artwork comes ready to hang. In our online art gallery our artists will specify if their artwork is unframed or ready to hang.
If the artwork isn't ready to hang and requires framing, it will take a little extra time before you can get it up on your wall, you'll most probably need to take it to a framer for stretching, or framing if you prefer.
6. Can't find it? Commision it!!
If you can't find the perfect piece of art, no worries. The team at Art Lovers Australia can help you connect with an artist and commission a unique piece of art or have something created using inspiration from another source.
It's as simple as filling out our online form and you can commission art that is the right size, the right colour and exactly what you've been dreaming of for your space.
7. Buy online art in Australia
Ready to start your search for the perfect piece of art for your home? You can view the Art Lovers Australia online gallery anytime, with free delivery available across Australia.
Remember, there's no rush. Art Lovers Australia's online gallery is open 24/7, so you can search for artwork 24 hours a day!
Prefer to look at art in person rather than online?
If you're in Victoria or Queensland we have physical art galleries in Melbourne and on the Gold Coast
~
FREE DELIVERY AUSTRALIA WIDE
1,000+ ARTISTS
SAFE & SECURE PAYMENTS | 7 DAY SATISFACTION GUARANTEE