Join us and embrace your creativity with workshops.
All enquiries..
1800 278 568 | help@artloversaustralia.com.au
WORKSHOP SCHEDULE
~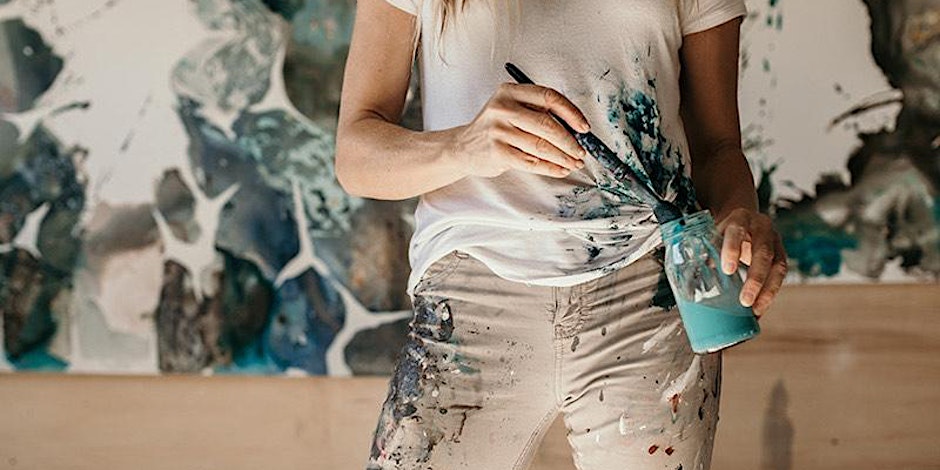 ORGANIC ABSTRACT PAINTING
with Amica
Sun. 3rd | DEC. 2023 | 9am – 3pm
1 Day Workshop
Art Lovers Australia Gallery | MELBOURNE
$302.61
A nurturing, liberating experience perfect for all levels of painting ability.
Experienced Artist and Teacher, Amica, caters to first-time painters looking for an empowering jump start on their creative path, professional painters seeking a new perspective, and all levels in-between, this heart-centered and educational retreat offers a vast toolbox of new techniques, along with a fresh creative perspective guaranteed to energize your life on and off the canvas.
Throughout the workshop, Amica demonstrate many of her personal painting techniques. The process is broken down into easy, bite-sized lessons that explore color, layering, composition, value contrast, expressive mark-making, dripping, fluid techniques and materials.
Amica also offers invaluable prompts and exercises to support letting go and connecting to intuition and discovering your own authentic style.
Working on a 60 x 60cm canvas, this 6-hour intensive workshop will guide you through the process of moving past fears and self-doubt into activating a spirit of playfulness and risk-taking to create a resolved, abstract painting.
No experience is required to attend.
~
Stay tuned for more announcements coming soon.

~
FREE DELIVERY AUSTRALIA WIDE
1,000+ ARTISTS
SAFE & SECURE PAYMENTS | 7 DAY SATISFACTION GUARANTEE