Summer is here so let's find an Art Exhibition you do not want to miss.
7 Exhibitions to See
#1 – Keith Haring | Jean-Michel Basquiat – 

Crossing Lines
Until 11 Apr 2020
NGV International – Melbourne
In an unprecedented, world premiere exhibition, the National Gallery of Victoria presents the work of two of the most significant and influential artists of the late twentieth century in Keith Haring | Jean-Michel Basquiat: Crossing Lines. Exclusive to Melbourne, the exhibition offers new and fascinating insights into their unique visual languages and reveals, for the first time, the many intersections between their lives, practices and ideas.
~
#2 – Water
7 Dec 2019 – 26 Apr 2020
GOMA – Brisbane
Walk across a vast, rocky riverbed created by Olafur Eliasson; see animals from around the world gather together to drink from Cai Guo-Qiang's brilliant blue waterhole; gaze at Peter Fischli and David Weiss's snowman frozen in Brisbane's summer heat; traverse a cloud of suspended gymnastic rings in a participatory artwork by William Forsythe; view the tidal currents rise and fall around Angela Tiatia; reflect on the cultural traditions of bodies of water, including the Brisbane River, with Judy Watson; and on the long history of our reliance on water through Megan Cope's re-created midden… and so much more!
~
#3 – Adelaide Cool: The abstract art of David & John Dallwitz
Until 5 Apr 2020
AGSA – Adelaide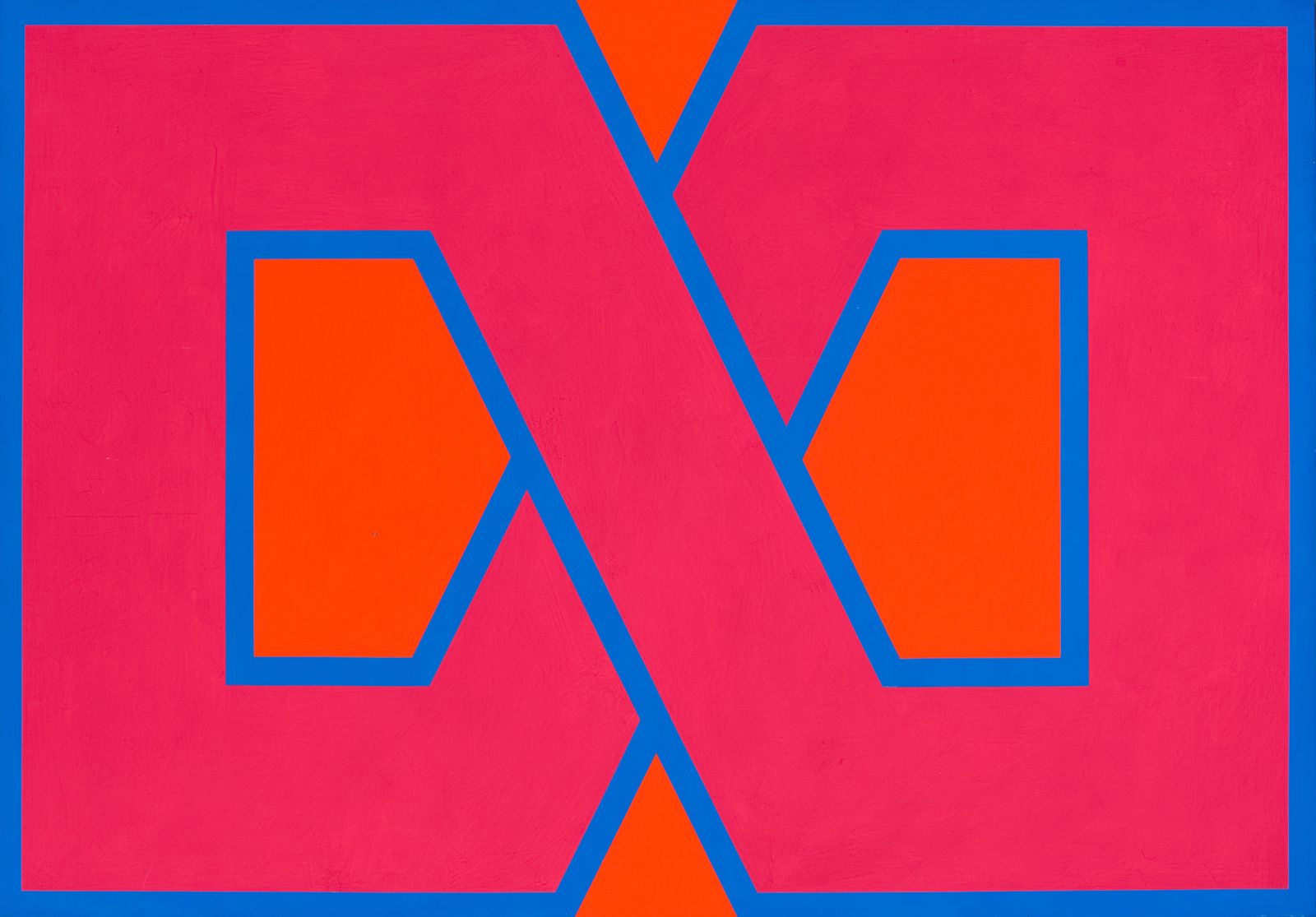 This nostalgic look to the past celebrates the 50th anniversary of a breakthrough moment in Australian hard-edge painting.
Featuring the work of Adelaide's father-and-son artists, David and John Dallwitz, Adelaide Cool takes its lead from David's milestone solo exhibition at Sydney's Central Street Gallery in 1969. At this time, both artists were simultaneously exploring dynamic colour and formal geometric relationships, often with a characteristic sense of whimsy and humour.
~
#4 – Matisse & Picasso
13 Dec 2019 – 13 Apr 2020
NGA – Canberra
The rivalry between Henri Matisse and Pablo Picasso is one of the most important stories of modern art, and the subject of the NGA's major exhibition Matisse & Picasso. Drawn from some 40 important international collections, Matisse & Picasso shows how these two pioneers of Modern Art both shared the need to confront the challenges set by the paintings of Paul Cézanne and mined each other's work to enhance their own.
~
#5 – Between Two Worlds
Until 16 Feb 2020
Newcastle Art Gallery – Newcastle, NSW
BETWEEN TWO WORLDS aims to create conversations between artists and audiences while promoting the diversity of works of art being produced by Australian artists of Chinese heritage.
The exhibition introduces audiences to the breadth of Chinese art forms underpinning the long relationship between China and Australia. BETWEEN TWO WORLDS acknowledges the artists who have lived, worked and are connected to China and Australia through migration, major historical events and Australia's agricultural and industrial developments.
~
#6 – Simon Denny | Mine
Until 13 Apr 2020
MONA – Hobart
Mona plays mineshaft in this new exhibition by New Zealand artist Simon Denny, revolving around mining as a reflection of hope and anxiety about the environment, technology, and development.
To 'mine' is to extract elements of the earth's physical materials—but it also describes data drawn from the landscape of information. The exhibition acts, in the words of the artist, as a 'theme park to extraction', exploring not just the political and environmental significance of mining, but also the role of work and value throughout human history, and in the rapidly changing present.
~
#7 – Japan supernatural
Until 8 Mar 2020
AGNSW – Sydney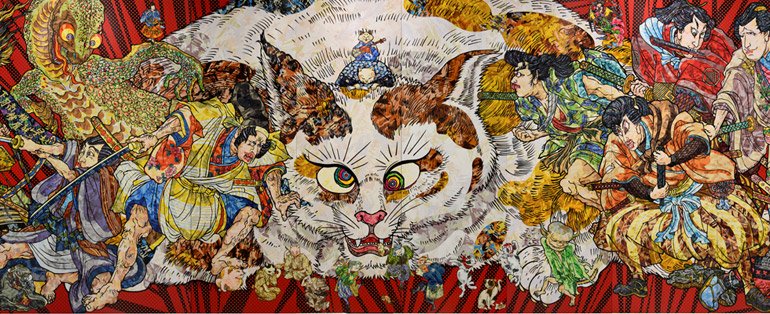 Discover a fascinating world in an exhibition like no other, featuring over 180 wildly imaginative works by Japanese artists past and present.
Step into the shadows and come face-to-face with an astonishing array of phenomenal beings in Japan supernatural, where ghosts, goblins and mischievous shapeshifters inhabit a spirit realm. See Japan's folklore brought to life in magnificent paintings, large-scale installations, miniature carvings and humorous illustrations, and explore the vibrant ukiyo-e woodblock prints that define the tradition of the supernatural in Japanese art.
~
Are you an Art Lovers Subscriber?
Subscribe today to keep up to date with what's happening at Art Lovers Australia and what's happening in the art world.
Plus as a gift to you, receive 10% off your first art purchase.