#1 – Swell Sculpture Festival
13 – 22 September
Currumbin Beach, Gold Coast
SWELL presents high quality outdoor art and cultural events, connecting people, art and place.
The signature event is the SWELL Sculpture Festival held annually on Currumbin Beach in early September. Now in its seventeenth year, the ten-day festival brings up to 50 works by nationally and internationally renowned artists to a free public exhibition on the beautiful beaches of Australia's Gold Coast. The event delights 275,000 visitors annually and also inspires with master classes, art activities for children, sculpture workshops and a music stage showcasing the local music scene.
~
#2 – KAWS
COMPANIONSHIP IN THE AGE OF LONELINESS
20 September – 13 April
NGV International, Melbourne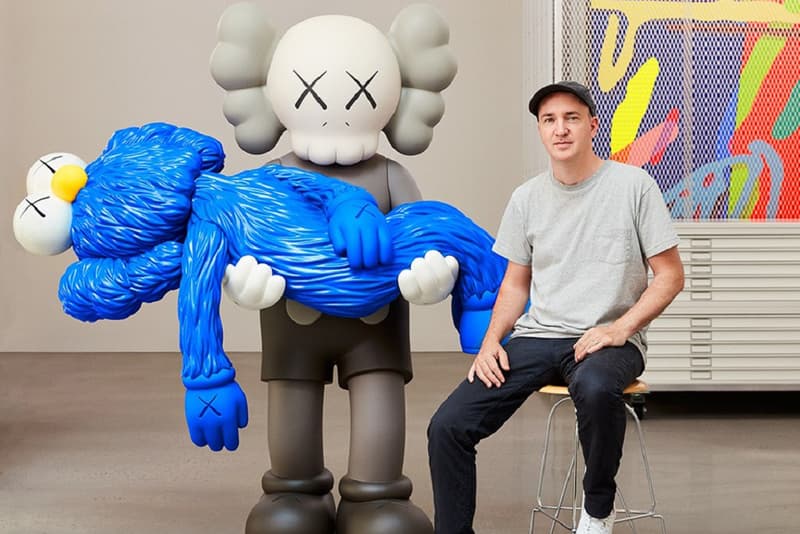 Brian Donnelly, aka KAWS, is one of the most prominent and prolific artists of his generation. His body of work straddles the worlds of art and design to include paintings, murals, large-scale sculptures, street and public art, and graphic and product design. His work is infused with humour, humanity and affection for our times. Admired for his larger-than-life sculptures and colour-filled paintings, KAWS's cast of hybrid cartoon and human characters are drawn from pop-culture animations and form a distinctive artistic vocabulary.
~
#3 – Here we are
Until 13 October
Art Gallery of NSW, Sydney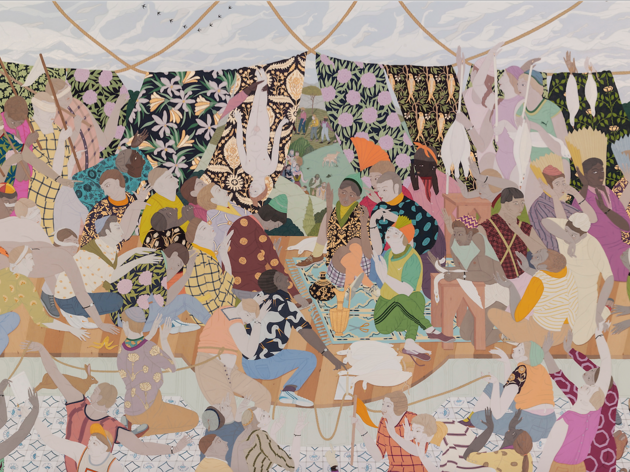 Artists consider the connections we create with others and how these connections resonate outwards through our lives
Here we are features new acquisitions for the Gallery's collection by some of the most compelling women artists at work today. Focusing upon figuration and portraiture, their works present human relationships in all their intricacy, pathos and power.
The title Here we are can also be read as a declaration of artistic purpose. It is a statement that acknowledges the way each artist uses their chosen medium to stake out a place for herself in the world – and in art history.
~
#4 – Contemporary Worlds: Indonesia
Until 27 October
National Gallery of Australia, Canberra
This exhibition looks at the creative practices of Indonesian artists working since the fall of President Suharto in 1998, an event that marked the end of three decades of the repressive, discriminatory New Order regime.
The artists in Contemporary Worlds: Indonesia explore diverse concepts ranging from sexuality, gender roles and family, to environmental concerns, the art market, new materials and forms, the everyday object and how we might listen to and learn from the sounds of Indonesia. This exhibition is a snapshot of creative activities in Indonesia now, and provides witness to an incredibly dynamic group of artists who are engaged, connected and responsive to a number of the most potent ideas and issues, globally.
~
#5 – Kilgour Prize 2019
Until 13 October
Newcastle Art Gallery, Newcastle
Since 2006, the Kilgour Prize has encouraged innovation within portrait and figurative painting. In 2019, the prize is now in its ninth year.
Jack Noel Kilgour (1900–1987) was an Australian artist well-known for his academic approach to landscape and portrait painting. In 1987 Kilgour bequeathed funds for the creation of a major figurative and portrait art competition to be run in perpetuity at Newcastle Art Gallery. As one of Australia's major art prizes, The Kilgour Prize continues a long history of benefaction to the Gallery.
~
Are you an Art Lovers Subscriber?
Subscribe today to keep up to date with what's happening at Art Lovers Australia and what's happening in the art world.
Plus as a gift to you, receive 10% off your first art purchase.