Looking for something art related to do?
Well here's 5 suggestions to get you started in what looks like a fairly busy month of March.
#1
Quilty
Art

Gallery of South

Australia
Until 2 June, 2019
'My work is about working out how to live in this world, it's about compassion and empathy but also anger and resistance. Through it I hope to push compassion to the front of national debate.'
–

Artist

Ben Quilty
The
Art
Gallery of South
Australia
presents the first major survey exhibition of one of
Australia
's most acclaimed contemporary
artists
.
The exhibition extends from Quilty's early reflections on the initiation rituals performed by young
Australian
men to his experience as an official war
artist
in Afghanistan and his campaign to save the lives of Bali Nine pair Andrew Chan and Myuran Sukumaran. The exhibition also includes works inspired by Quilty's visits with author Richard Flanagan to Lebanon, Lesbos and Serbia, his revisions of the
Australian
landscape, and raw, intimate portraits of himself, his family and his friends.
Touring Dates:
Queensland Art Gallery | Gallery of Modern Art | 29 Jun – 13 Oct 2019
Art Gallery of New South Wales | 9 Nov 2019 – 2 Feb 2020
~
#2
Darren Sylvester:
Carve a Future, Devour Everything, Become Something
NGV Australia
Until 30 June, 2019
Darren Sylvester: Carve a Future, Devour Everything, Become Something is the Melbourne-based contemporary artist's first large-scale solo exhibition in a public institution. Bringing together works spanning the entire twenty years of his career, this exhibition is a timely and unique opportunity to review Sylvester's practice and reveals his continued discussions on desirability, authenticity and mortality, all presented in a high-gloss finish.
Sylvester is a truly multidisciplinary artist who works in staged photography, sculpture, video, installation, performance and music. Everything he creates is the result of a detailed process of planning and research, with handmade sets and props photographed in studio to resemble high street fashion campaigns and sculptural fabrications that twist subjects ranging from fast food design to an astronaut space suit to the moon itself.
~
#3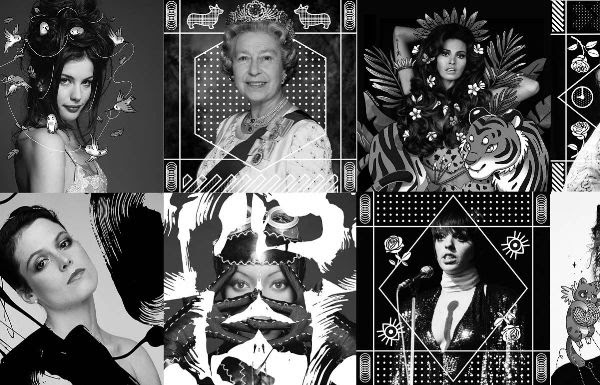 Iconic Women: The Exhibition
Level 1 Melbourne Central
Until 26 May, 2019
What do Kate Moss, Brigitte Bardot, Amy Winehouse and Queen Elizabeth II have in common?
They're all subjects of our new photo exhibition with a twist, 
opening on
International Women's Day, Friday 8 March
.
Thanks to Iconic Images, Eddie Zammit and Radio Velvet, you'll be able to walk the floors, stalk the walls and climb the staircases behind Melbourne Central's Shot Tower, while being inspired by 50 larger-than-life symbolic images by renowned British photographer Terry O'Neill.
Insanely talented local female
artists
George Rose, Lauren Carney, Samantha Darling and Justine McAllister will also be adding their own playful artistic touch to the photographs.
~
#4
Janet Laurence: After Nature
MCA – Sydney
Until 10 June, 2019
This exhibition marks the first major survey of one of Australia's leading contemporary artists, Janet Laurence. Encompassing key works and themes from the artist's practice, the exhibition features sculpture, installation, photography and video.
For over 30 years, Laurence has explored the interconnection of all living things – animal, plant, mineral – through a multi-disciplinary approach. She has employed diverse materials to explore the natural world in all its beauty and complexity, and to highlight the environmental challenges it faces today: the era of the Anthropocene.
Janet Laurence: After Nature includes key works from the artist's career, with loans from public institutions around Australia and the MCA Collection work Cellular Gardens (where breathing begins) (2005). They encompass her alchemical works of the early 1990s that use metal plates, minerals, organic substances and lightboxes, through to her installations of the 2000s and beyond, incorporating plant and animal specimens within transparent vitrines and 'wunderkammer' environments. Laurence's works reflect on the fragility of the natural world, its plight and potential restoration.
Central to the exhibition is a major new MCA commission, entitled Theatre of Trees, which brings together the last decade of Laurence's research into plants, their medicinal and healing powers, and trees.
~
#5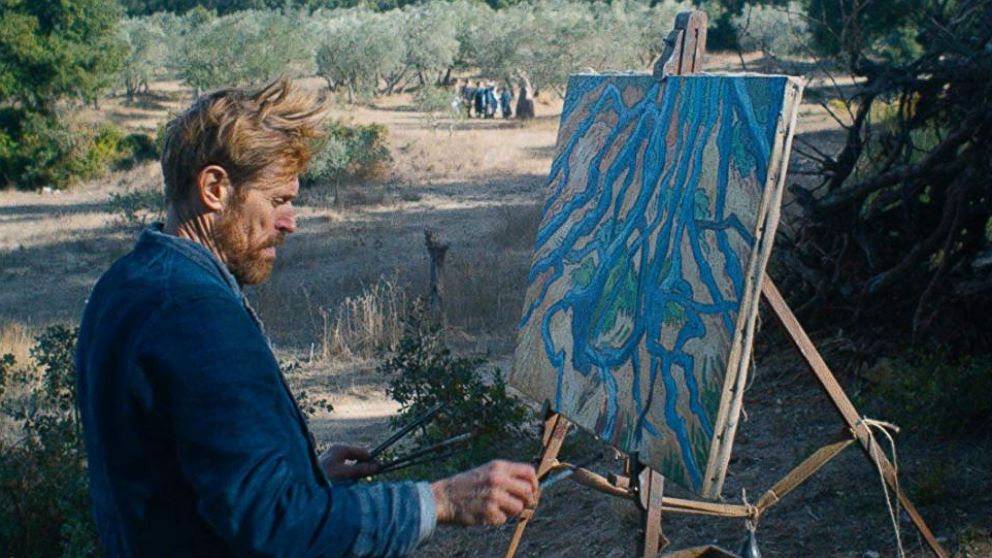 At Eternity's Gate
Now Showing at cinemas nation-wide
"The film's vision of van Gogh is honest and incisive and, at the same time, unabashedly romantic."


– Variety
Famed but tormented
artist
Vincent van Gogh spends his final years in Arles, France, painting masterworks of the natural world that surrounds him.
Julian Schnabel's 
At Eternity's Gate 
is a journey inside the world and mind of a person who, despite scepticism, ridicule and illness, created some of the world's most beloved and stunning works of
art
. This is not a forensic biography, but rather scenes based on Vincent van Gogh's (Academy Award® Nominee Willem Dafoe) letters, common agreement about events in his life that present as facts, hearsay, and moments that are just plain invented.
~
Coming Soon…
Archibald, Wynne and Sulman Prizes 2019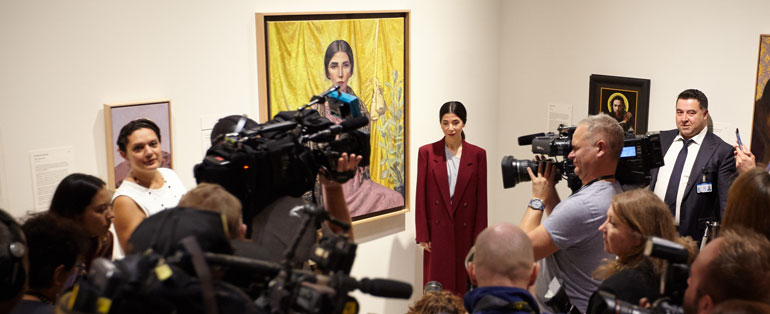 11 May – 8 Sep 2019
Art Gallery NSW
The Archibald, Wynne and Sulman Prizes is an annual exhibition eagerly anticipated by artists and audiences alike.
The Archibald Prize, first awarded in 1921, is Australia's favourite art award, and one of its most prestigious. Awarded to the best portrait painting, it's a who's who of Australian culture – from politicians to celebrities, sporting heroes to artists.
The Wynne Prize is awarded to the best landscape painting of Australian scenery, or figure sculpture, while the Sulman Prize is given to the best subject painting, genre painting or mural project in oil, acrylic, watercolour or mixed media.
~
Goobalathaldin Dick Roughsey
Stories of this Land
30 March – 18 August 2019
GOMA – Brisbane
Stories of this Land' is the first major retrospective celebrating the work and life of Goobalathaldin Dick Roughsey (1920-1985). The exhibition brings together seventy works including barks, paintings, ceremonial and historical objects, draft illustrations from his children's book and three story book films. Roughsey was a figurehead and pioneer of Indigenous art and culture, throughout his career he explored traditional practices, stories and ceremonies, social effects caused by missionary activity, everyday life on Mornington Island, and his journey through Cape York.
~
The essential Duchamp
27 Apr – 11 Aug 2019
Art Gallery NSW
The most in-depth survey of the art and life of Marcel Duchamp ever to be seen in the Asia-Pacific region
Including approximately 125 works from the Philadelphia Museum of Art's world-renowned Duchamp collection and archives, this major exhibition will give audiences an informative and comprehensive introduction to one of the 20th century's most original and influential artists.
The exhibition will feature important early works that have not before been seen in the Asia-Pacific region including paintings from the formative years of Duchamp's practice. It will also present iconic works such as Nude descending a staircase (no 2) 1912, which scandalised American audiences when it was exhibited at New York's Armory Show in 1913, and Duchamp's infamous urinal readymade, Fountain 1950 (a replica of 1917 original).
The exhibition will be shown at the Tokyo National Museum, Japan, to mark the 50th anniversary of the artist's death, before travelling to the National Museum of Modern and Contemporary Art in Seoul, Korea, and the Art Gallery of NSW.